Simonette V. Gusi
24th Mabuhay Gold Awardee (2019)
VP Operations and General Manager
Bai Hotel Cebu
24th Mabuhay Gold Awardee (2019)
Alfred M. Reyes
VP Operations and General Manager
Bai Hotel Cebu
Alfred M. Reyes
VP Operations and General Manager, Bai Hotel Cebu
Alfred M. Reyes, a Cebuano hotelier, has dedicated over three decades of his life, providing top-tier services in the hospitality industry. Known not only for his charisma and dignified demeanor, he is also a business-minded high-energy leader who is never one to back down from going beyond. His background is embellished with impressive local and international experience from hotels, upscale restaurants, service apartments, and mixed-use properties.
Born, raised, and educated in the island of Cebu, Reyes started with Operations (Front Desk Clerk) in the Queen City's first five-star hotel, Cebu Plaza Hotel, currently known as Marco Polo Plaza. After three years, he ventured off to Manila to begin his career in the hospitality industry. With confidence, talent, and perseverance, he slowly rose through the ranks from being a front desk clerk to a hotel general manager.
With over a decade of experience in the capital city, he returned to his hometown, Cebu. Reyes became the General Manager for Waterfront Airport Hotel and Casino and assisted the smooth turn-over from the Malaysian owner to its Filipino owner. In his management, he was able to turnaround the business and stabilized its operations, becoming a successful airport hotel in Mactan Island.
After working for Waterfront Airport Hotel and Casino, Reyes was offered a position overseas. As a person with a mission to succeed, he accepted the offer and traveled to Taipei. He worked as an Executive Assistant Manager, in charge of rooms for Regent Taipei, then same position at Hilton Jakarta. During his stay in Taipei, he oversaw the hotels' different departments- Rooms, Engineering, Security and Sales.
With international experience now under his belt, Reyes had then returned to the Philippines to work as The Linden Suites' General Manager under the Swiss-BelHotel International. With him in charge of operations, he drove the already affluent hotel to new heights. Under his management, Linden Suites won the 2006 Swiss-Bel Hotel Award for REVPAR Performance. The hotel was also nominated for the 2006 Swiss-BelHotel Award for Best Branding and Positioning, and the 2006 Swiss-BelHotel Award for Hotel of the Year. Together with Linden Suites, Reyes achieved the highest market share since 2004 in Ortigas, Metro Manila, where elevated the hotel's rank from 5th place to the top spot. He also implemented the conversion of an office/condominium into a full serviced apartment/hotel in 2006.
Equipped with a skill for increasing profit, Reyes then worked for Quantuvis Resources Corporation, as the chief operating officer. Here is where he handled a 41-storey high-end mixed use property, the Joy-Nostalg Center. As Chief Operating Officer, he managed the property's pre-opening, construction, and its profitability. Simultaneously, he was also managing the overall operations of Crystal Jade Restaurant under the franchise license agreement out of Singapore. During this time, he also served as Owner Representative for Oakwood Premier Joy-Nostalg Center, representing the owner's interest in the overall management of the hotel.
As a man with the desire for growth, he then decided to join Widus Hotel and Casino as its General Manager during its pre-opening and rebranding. During his time here, he managed the hotel operations of the first tower and later, opened the second tower of the hotel, including the extension of the event rooms, grand hotel, casino lobby, Malt Restaurant & Bar, and Peppers 21 Steakhouse. With his improvements, the hotel became the official residence in Clark for APEC in January 2015. Under his guidance, Widus Hotel and Casino became a must-visit destination for local and international tourists. The hotel then earned its spot on the Top 10 Hotels for Families of 2013 & 2014 in the Philippines by TripAdvisor.
Today, Alfred Reyes is the first Filipino General Manager and Vice President of Operations at bai Hotel Cebu. This independently-managed 668-room property with eight food-and-beverage outlets, twelve function rooms, and conference rooms with 1300 seating capacity, making it the largest hotel property outside of Metro Manila, bai Hotel Cebu is also a proud member of WorldHotels Elite.
Recently, as part of bai Hotel Cebu's environmental initiative- #baiGoesGreen, the hotel partnered with Bantayan Bamboo Innovation Workshop to produce the bai Bamboo Straws. Together with its employees, the hotel regularly conducts clean-up drive and tree planting activities to fulfill its commitment to the environment. Aside from that, it is only hotel in Cebu that uses Low-E, or low-emissivity glass, which is heat-reflecting glass that causes energy efficiency of 30% and is using LED lights all throughout the property. Being one of the Philippines' largest hotels, these are some projects, spearhead by Reyes to be more conscious of its impact to the society and the environment.
Besides keeping bai Hotel Cebu at its most excellent, Reyes also has a seat at the board of the Hotel, Resort, and Restaurant Association of Cebu (HRRAC) and is part of the advisory board for WorldHotels Asia-Pacific. Among many others, his accolades include the 2005 General Manager of the Year Award from Swiss-BelHotel, and the 2010 Outstanding Alumni in the Field of Tourism by the Cebu Eastern College Alumni Association.
Alfred M. Reyes will be presented with the 24th Mabuhay Gold Award, recognizing his skill as an exceptional hotelier, bai Hotel Cebu's continued outstanding quality, the decades of astounding service he has committed to the Filipino hospitality and tourism industry, and his drive to go beyond excellence.
Simonette V. Gusi
23rd Mabuhay Gold Awardee (2018)
General Manager
Acuatico Beach Resort & Hotel Inc. and Acuaverde Beach Resort & Hotel Inc.
23rd Mabuhay Gold Awardee (2018)
Simonette V. Gusi
General Manager
Acuatico Beach Resort & Hotel Inc. and Acuaverde Beach Resort & Hotel Inc.
SIMONETTE V. GUSI
General Manager, Acuatico Beach Resort & Hotel Inc. and Acuaverde Beach Resort & Hotel Inc.
It's true what they say, from humble beginnings come great things. Born in the province of Batangas, Simonette Gusi came from a typical Filipino family with a mother who has taken a monumental leap to work in a foreign country and make ends meet. Fully committed to the goal of helping her parents, she was determined to finish her degree and to be able secure a good job. She finished her course of Bachelor of Science in Tourism at the University of the Philippines - Asian Institute of Tourism, Diliman, Quezon City.
An innate and passionate hotelier, she landed her first job in 1994 as a Front Office Receptionist at Holiday Inn Manila which rebranded to Traders Hotel Manila of the Shangri-la Group where she rose from ranks and acquired 11 years of rock-solid hotel experience. An opportunity to acquire her own resort came, thus, Acuatico opened its doors last 2008 with the goal of making it the most sought-after resort not only in Laiya but in the entire archipelago. She now sits as the resort's General Manager for the past 10 years. Along with her unwavering efforts to turn the vision into reality, Acuatico has been branded as one of the finest resorts locally and internationally and awarded with Trip Advisor's Certificate of Excellence Hall of Fame as well as the Traveler's Choice Award for consistently receiving great reviews. International recognitions from certified blog sites
such as Bright Side Huffington Post also included Acuatico as one of the renowned destinations around the world.
The year 2011 paved the way for her to manage concurrently the second property, Acuaverde Beach Resort, a nature resort with the widest beachfront in Laiya. Under her effective skills in this new business venture, Acuaverde received the Certificate of Excellence Award from Tripadvisor and was awarded with the distinguished HSMA Virtus Award for Outstanding Marketing Campaign in 2017 – A Pet Friendly Resort in Laiya. Through extraordinary grit and perseverance, she was able to beat the odds and bring the two properties to the pinnacle of success and international attention.
With the business flourishing, Ms. Gusi does not only create a resort that meets expectations and memorable experiences but properties that genuinely care. She has always articulated her belief that opportunity to build, own and manage the resorts is God's grace and gift and that we should not only run them very well but we should also ensure the blessing is shared to as many as possible. Acuatico and Acuaverde have been doing various programs and activities for the elderly, for the grade school children of the neighboring barangays, responding with various assistance to the less known but equally devastated places by Yolanda super typhoon and have been providing scholarships to the children of the resorts employees. Since 2014, Acuatico has been supporting the K to 12 Plus project of the German International Cooperation and the Philippine Chamber of Commerce and Industry for the Laiya National High School and trained the teachers and students in technical vocational tracks for Housekeeping, Front Office and F&B. This long term partnership aims to prepare the students for employment. To date, there are 156 graduates and 60% were hired by participating Laiya resorts.
Simonette is currently the president of ALRO - Association of Laiya Resort Owners and VP-Admin and Finance of GN Solutions, Inc., an infrastructure and telecommunications company, with husband Noli as CEO. They are blessed with two children - Patricia and Jose Rafael.
Michael Alexis C. Legaspi
22nd Mabuhay Gold Awardee (2017)
President & Chief Executive Officer
AyalaLand Hotels & Resorts Corporation
22nd Mabuhay Gold Awardee (2017)
Michael Alexis C. Legaspi
President & Chief Executive Officer
AyalaLand Hotels & Resorts Corporation
MICHAEL ALEXIS "AL" C. LEGASPI
President & Chief Executive Officer, AyalaLand Hotels & Resorts Corporation
Al Legaspi has more than 25 years of experience in both the private and public sectors of the travel industry. This includes stints in globally branded hotels, as well as in the government's tourism promotion arm.
Al joined Ayala Land, Inc. (ALI) in 1997 and has since held various senior positions in its Sales, Property Management and Hotel & Resorts groups. Currently, he is the President and Chief Executive Officer of AyalaLand Hotels and Resorts Corporation (AHRC) which is tasked to develop, expand and oversee the company's portfolio. Under his leadership, from an initial 2 hotels, this portfolio has grown to 14 hotels and 9 resorts, with 15 more properties currently under development in key destinations in
the Philippines.
Al also sits as President of the owning companies of Holiday Inn & Suites Makati, Fairmont & Raffles Hotels Makati, Cebu City Marriott, and AHRC's owned and managed Seda hotel chain. Concurrently, he is Chairman of the El Nido Resorts Group, and is also Vice President and Director of the Philippine Hotel Owners Association.
Al is a graduate of the Philippine Science High School and University of the Philippines, Diliman. He is happily married to Vera Legaspi and has two children, Francis and Lorenzo.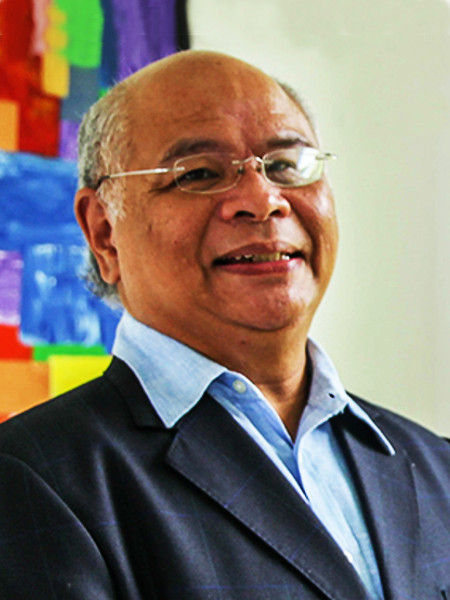 Jose Mari del Rosario
21st Mabuhay Gold Awardee (2016)
President and CEO
Microtel Development Corporation
21st Mabuhay Gold Awardee (2016)
Jose Mari del Rosario
President and CEO
Microtel Development Corporation
Jose Mari del Rosario
President and CEO, Microtel Inns & Suites (Pilipinas) Inc.
Microtel CEO named Mabuhay Gold Awardee
Philippine Star 20 January 2017
Jose Mari del Rosario, president and CEO of Microtel Inns & Suites (Pilipinas) Inc. was honored as the 2016 Mabuhay Gold Awardee by the Association of Human Resource Managers in the Hospitality Industry (AHRM) in its 21st Mabuhay Awards.
"We are truly grateful and proud of this recognition from our colleagues in the profession. The 2016 Mabuhay Gold award is a testament to the tireless commitment, passion and dedication of the entire Microtel & Paramount team," del Rosario said.
Del Rosario's pioneering effort to brin the Microtel brand to the country in the late 1990s changed the landscape of the mid-market segment. Microtel's no-frills, international class, value-for-money approach upgraded the quality of accommodations, especially in the provinces.
Microtel by Wyndham is also proud to be the only international hotel brand in the country with 100% Filipino management. Under del Rosario's leadership, Microtel has expanded to 13 properties in the key regional hubs and resort locations nationwide.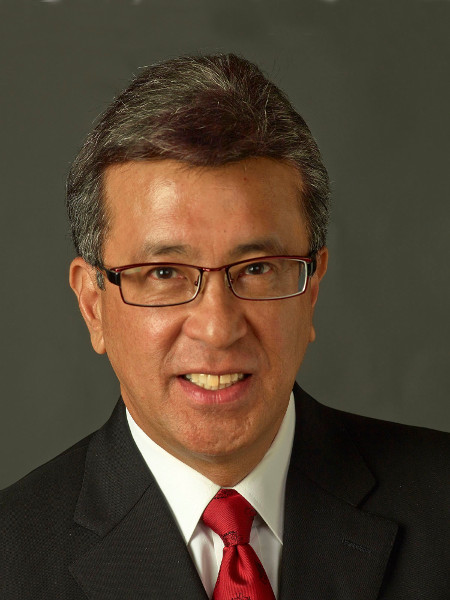 Atty. Roberto P. Laurel
20th Mabuhay Gold Awardee (2015)
President
Lyceum of the Philippines University
20th Mabuhay Gold Awardee (2015)
Atty. Roberto P. Laurel
President
Lyceum of the Philippines University
Roberto "Bobby" P. Laurel
President, Lyceum of the Philippines University
As the AHRM marks the 20th year of the Mabuhay Awards tradition, it has chosen to honor an exemplary individual who is himself no stranger to tradition. Atty. Roberto "Bobby" Laurel is a standard-bearer of the Laurel legacy, and with the Gold Award has set a new standard of excellence in the hospitality industry.
Bobby is the President of the Lyceum of the Philippines University (LPU) in Manila, Makati and Cavite. Founded after the Second World War by his grandfather, Pres. Jose P. Laurel, and sustained by his father, Sen. Sotero H. Laurel, the school continues to flourish under the management of the Laurel siblings. The sustainable success of the LPU is evident in the phenomenal growth and prestige of one of its core competencies,the College of International Tourism and Hospitality Management (CITHM). From an initial enrolment of 220 in 1989, the college has burgeoned to over 13,000 students by 2015; as of April 2014, its 12,500 graduates have found gainful employment in hotels, restaurants, cruise lines, airlines, and travel agencies here and abroad, while some have become entrepreneurs in the hospitality and restaurant business in their own right. Under Pres. Bobby's visionary leadership, LPU has enjoyed a number of firsts:
In 1999, the founding of the College of International Hospitality Management (CIHM) in recognition of the need to accommodate the growing enrolment in hospitality (then under College of Business Administration) and Tourism (then under College of Arts and Sciences)
The use of the term "hospitality" in an academic setting
The specialization in Cruise Line Management, in recognition of the growth in the cruise line industry and world-wide demand for Filipino staffing
The partnership with Dusit Thani, a leading hospitality brand
in Asia, in the areas of preferential employment for LPU graduates, educational collaboration, practicum & immersion programs.
The International Accreditation with the International Center of Excellence in Tourism & Hospitality Education (THE ICE) for all levels and in all campuses, including the Batangas and Laguna campuses which are headed by his brother, Dr. Peter P. Laurel.
The LPU Culinary Institute (LPUCI), the largest culinary facility in the country
The Bayleaf, the only teachning and research hotel of its class in the country
Largest enrollment of hospitality and tourism students in the Philippines
Most number of ASEAN Masters and Philippine Masters for ASEAN Mutual Recognition Program
Moreover, as founder of The Bayleaf, Bobby has ensured that LPU students are interned and trained in real-life situations in hotel operations before they are employed elsewhere. Consistently ranked as the No. 1 hotel in the City of Manila, The Bayleaf continues to reap awards and accolades from Trip Advisor, Booking.com, Hotel.com among others. Construction of The Bayleaf Cavite, a 148-room hotel is now in full swing and is expected to open in April, 2016.
Despite such lofty achievements, Bobby is a down-to-earth leader who is refreshingly accessible to the members of his work community, thereby inspiring senior administrators and regular employees alike to excel in their respective endeavors. It is no surprise, then, that LPU was granted the high honor that is the Investors in People award in 2013. The following year, the People Management Association of the Philippines (PMAP) awarded LPUthe People Program of the Year for its corporate social responsibility projects with the indigenous peoples of the Cordilleras, Mountain Province, and Quezon; LPU was alsoa finalist for the PMAP'sEmployer of the Year award.
Bobby himself is the recipient of a number of awards, as follows:
2014 UlirangAma Awardee for Education
2010 CEO (Communication Excellence in Organization) EXCEL Awardee from the International Association of Business Communicators
2010 Patnubay Awardee for Education from the Council of Hotel and Restaurant Educators of the Philippines
Bobby completed his Bachelor's degree in Economics fr the Ateneo de Manila University (AB Economics), Bachelor of Law in the University of the Philippines and Masters of Law in Columbia University. Before joining LPU on a full-time capacity in 1997, Bobby devoted himself to the practice of the legal profession for close to 20 years. While he considers the university community a veritable family, he is happily married to Jocelyn M. Gemperle, herself an educator specializing in early childhood education for the past 30 years. Together they have sent their four children to study in reputable institutions in Australia, Spain and the United States in hopes of bringing back to LPU the wealth of their learnings and adopting these for the LPU studentry.
Just as his grandfather and father helped the country rebuild after the war through education, Bobby is helping the nation's youth prepare for the challenges of a globalized education and work environment particularly in the hospitality industry. His passion for quality assurance in education, measured by local and international quality standards accreditation, is driven by his deep desire to form professionals who are globally relevant and have the knowledge, skill sets, and right attitude for industries they will be joining here and abroad. Indeed, in this way, as the LPU motto says, Roberto P. Laurel - the embodiment of his forebears' passion for education - is "Taking the Lead."
Marinela Guerrero-Trinidad
19th Mabuhay Gold Awardee (2014)
CEO
Cravings Group
19th Mabuhay Gold Awardee (2014)
Marinela Guerrero-Trinidad
Chief Executive Officer
The Cravings Group
Merril Yu
18th Mabuhay Gold Awardee (2013)
CEO, Y&S 1847 Hotel Investment and Development
Board Director, LBP Services Corporation
18th Mabuhay Gold Awardee (2013)
Merril Yu
CEO, Y&S 1847 Hotel Investment and Development
Board Director, LBP Services Corporation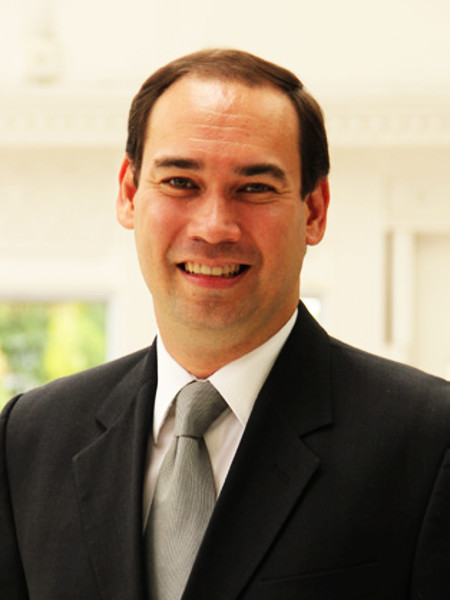 Robert John
17th Mabuhay Gold Awardee (2012)
General Manager
Acacia Hotel Manila
17th Mabuhay Gold Awardee (2012)
Robert John "Bobby" Horrigan
Managing Director, Enderun Hospitality
General Manager, Acacia Hotel Manila-Alabang
[Place name here]
16th Mabuhay Gold Awardee (2011)
16th Mabuhay Gold Awardee (2011)
Pablo Logro
President
Chef Logro's Institute of Culinary Kitchen Services
Lettie Delarmente
15th Mabuhay Gold Awardee (2010)
15th Mabuhay Gold Awardee (2010)
Lettie Delarmente
Dean, School of HRIM
De La Salle - College of Saint Benilde
Peggie Angeles
14th Mabuhay Gold Awardee (2009)
Regional Sales & Marketing Director
Shangri-la Hotels & Resorts
14th Mabuhay Gold Awardee (2009)
Peggie Angeles
Regional Sales & Marketing Director
Shangri-la Hotels & Resorts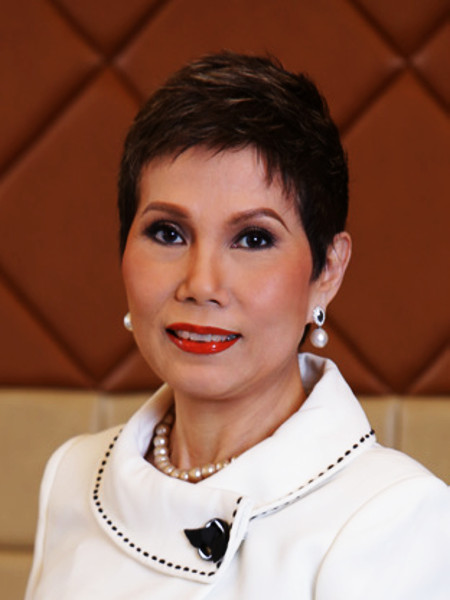 Vanessa Suatengco
13th Mabuhay Gold Awardee (2008)
Resident Manager
EDSA Shangri-la Manila
13th Mabuhay Gold Awardee (2008)
Vanessa Suatengco
General Manager
Diamond Hotel Manila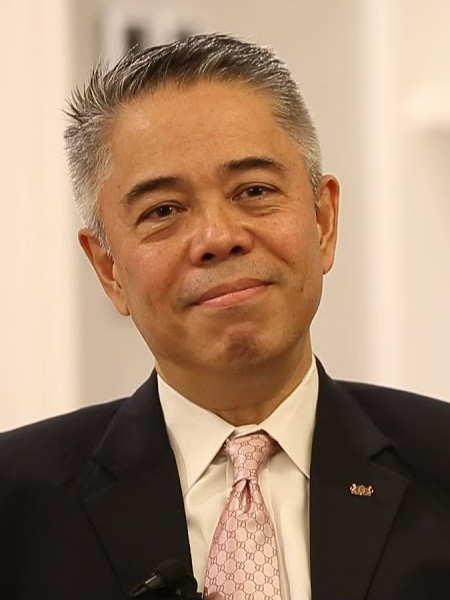 Arthur Gindap
12th Mabuhay Gold Awardee (2007)
Regional General Manager
The Ascott Limited - Philippines
12th Mabuhay Gold Awardee (2007)
Arthur Gindap
Regional General Manager
The Ascott Limited-Philippines
Susana "Annie" Pascual-Guerrero
11th Mabuhay Gold Awardee (2006)
President and Founder
The Cravings Group
11th Mabuhay Gold Awardee (2006)
Susana "Annie" Pascual-Guerrero
President and Founder
The Cravings Group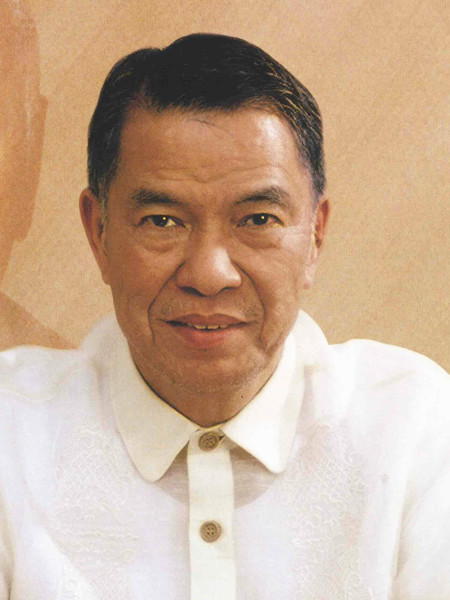 Lucio Tan
10th Mabuhay Gold Awardee (2005)
10th Mabuhay Gold Awardee (2005)
Lucio Tan
President
Century Park Hotel
[Place name here]
9th Mabuhay Gold Awardee (2004)
Secretary
Department of Tourism
9th Mabuhay Gold Awardee (2004)
Evelyn Pantig
Secretary
Department of Tourism
Lorenzo Ed Valenciano
8th Mabuhay Gold Awardee (2003)
8th Mabuhay Gold Awardee (2003)
Lorenzo Ed Valenciano
Faculty
De La Salle - College of Saint Benilde
Edgardo Carpio
7th Mabuhay Gold Awardee (2002)
General Manager
Century Park Hotel
7th Mabuhay Gold Awardee (2002)
Edgardo "Bobby" Carpio
General Manager
Century Park Hotel
Richard Gordon
6th Mabuhay Gold Awardee (2001)
Secretary
Department of Tourism
6th Mabuhay Gold Awardee (2001)
Richard Gordon
Secretary
Department of Tourism
Mina Gabor
5th Mabuhay Gold Awardee (2000)
Secretary
Department of Tourism
5th Mabuhay Gold Awardee (2000)
Mina Gabor
Secretary
Department of Tourism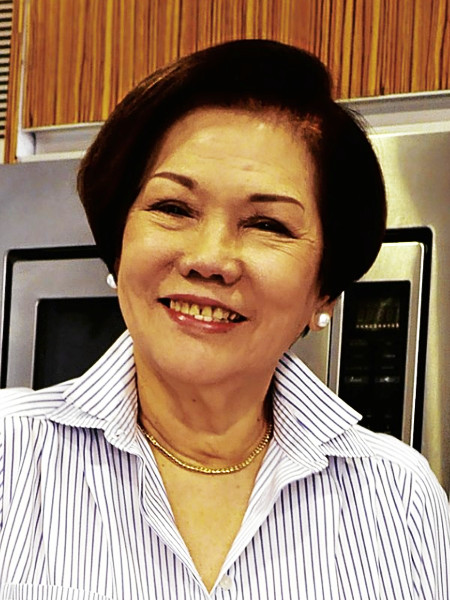 Glenda Barreto
4th Mabuhay Gold Awardee (1999)
President
Via Mare
4th Mabuhay Gold Awardee (1999)
Glenda Barreto
President
Via Mare
Trinidad Enriquez †
3rd Mabuhay Gold Awardee (1998)
President
D & E Group
3rd Mabuhay Gold Awardee (1998)
Trinidad Enriquez †
President
D & E Group
Larry Cruz †
2nd Mabuhay Gold Awardee (1997)
President
LJC Restaurant Group
2nd Mabuhay Gold Awardee (1997)
Larry Cruz †
President
LJC Restaurant Group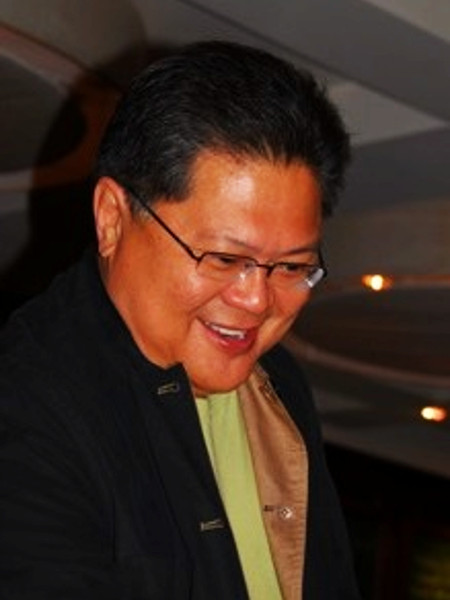 Perfecto "Bubot" Quicho
1st Mabuhay Gold Awardee (1996)
General Manager
Hyatt Regency Manila
1st Mabuhay Gold Awardee (1996)
Perfecto "Bubot" Quicho
General Manager
Hyatt Regency Manila